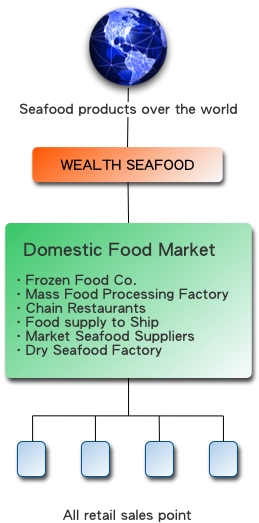 All the frozen seafood imported by Wealth Seafood are sold in all retail shops over the domestic market, and used by many restaurants, therefore we do not have direct retail channel of our products.
With the Internet goes into the living of people, online shopping becomes popular. Wealth Seafood especially built an easy-to-use online shopping platform for consumers to enjoy more shopping fun and purchase our food easily.
Please browse the online shopping product catalog, your may found what you are looking for. If you are interested in our products or have any inquiries, please contact us anytime.